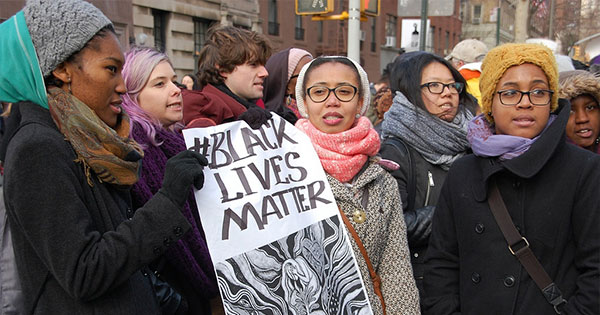 "I am a statistic," says a young African-American man. "I am the one out of three who will go to college." In a video produced by the Mystic Valley Area (Boston) Branch of the NAACP, he and some of his friends recite data on young black men in America: three out of four are drug-free; five out of nine have jobs; 11 out of 12 finish high school.
Although such statistics may seem hopeful, African-American men face major health-care challenges, according to a recent editorial in The Journal of the American Medical Association (JAMA). They have a life expectancy 4.7 years shorter than white men; 75 out of 100,000 African-American men aged 15 to 29 are homicide victims every year (as compared to 4 per 100,000 white men); and black men are six times as likely to be jailed as white men.
Public health officials have addressed the black-white disparities, but "the medical field has been more silent," write the authors of the JAMA editorial, Stephen A. Martin, Kenn Harris, and Brian W. Jack. Medical care for this community should be strengthened, they argue, not just to reduce deaths from violence but also to offer effective treatment for HIV, heart disease, and mental health problems.
Young African-American men "experience little benefit from the considerable health care spending in the United States," the authors say, perhaps because health care systems are poorly designed to address violence, trauma, shootings, and "the psychological anguish that accompanies them."
Martin told me via email that experiences early in his career at Boston Medical Center shaped his views. As a resident, he and others invited an HIV-positive African-American man in his 30s to address the Family Medicine staff. The man's intermittent, challenging HIV/AIDS treatment was partially a consequence of him not revealing the nature of his condition to family and friends.
"Later," Martin wrote, "and most searingly, I recall first looking at the men receiving dialysis at the Federal Bureau of Prisons Medical Center at Devens (Massachusetts) where I worked for two years. Most of the men on dialysis were black or brown and young. … I also cared for men with chronic wounds, even blindness, caused by gunshots."
One way in which the medical community can intervene is to treat violence as a public health matter, Martin and his coauthors contend. As Deborah Prothrow-Stith, then commissioner of the Massachusetts Department of Public Health, wrote in an important paper published in 1987, "strategies [to reduce violence] have been limited to the threat of punishment and law enforcement as a perceived deterrent and to rehabilitation as a secondary intervention measure. These efforts are not preventive and do not necessarily result in lasting effects."
To produce radical change, Martin et al. believe that health services should be tailored to meet the needs of young African-American men by increasing social support and "reimagining and repurposing efforts among clinicians, health care organizations, and communities."
Next week, I will elaborate on some of these strategies.
Permission required for reprinting, reproducing, or other uses.