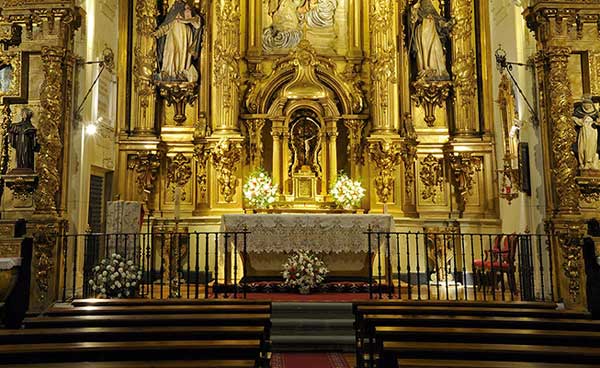 The author of Don Quixote, Miguel de Cervantes, was recognized and celebrated during his life, but he incurred crippling debt and died penniless. Records show that upon his death in April 1616, the 68-year-old Spanish novelist, poet, playwright, and soldier was buried in Madrid's Convent of the Barefoot Trinitarians.
The grave was marked, but when the convent was rebuilt and expanded in 1673, his remains were relocated. Exactly where is unknown. Now forensic researchers are employing ground-penetrating radar and infrared scans in a quest to locate his bones. They want the remains to receive proper respect; Madrid officials hope to increase tourism.
In spring, the search began for any human remains in the convent. Cervantes is expected to be identifiable because of his wretched teeth and at least two nearly fatal gunshot wounds—one or more to his chest and another to his left arm. He received the injuries in 1571 while serving on a galley during Spain's victorious naval Battle of Lepanto against the Ottoman Turks.
Francisco Etxeberria, a professor of forensic medicine who took part in the 2011 analysis of Chilean president Salvador Allende's remains, is leading the exhumation team. Madrid officials are funding the project's first phase and plan to leave any Cervantes relics that are found in the convent. Equipment used in the search has previously been employed to locate crime victims' bodies in Spain and will be used to help uncover mass graves in Libya—if and when the political situation there stabilizes.
Permission required for reprinting, reproducing, or other uses.